Design the Life You Love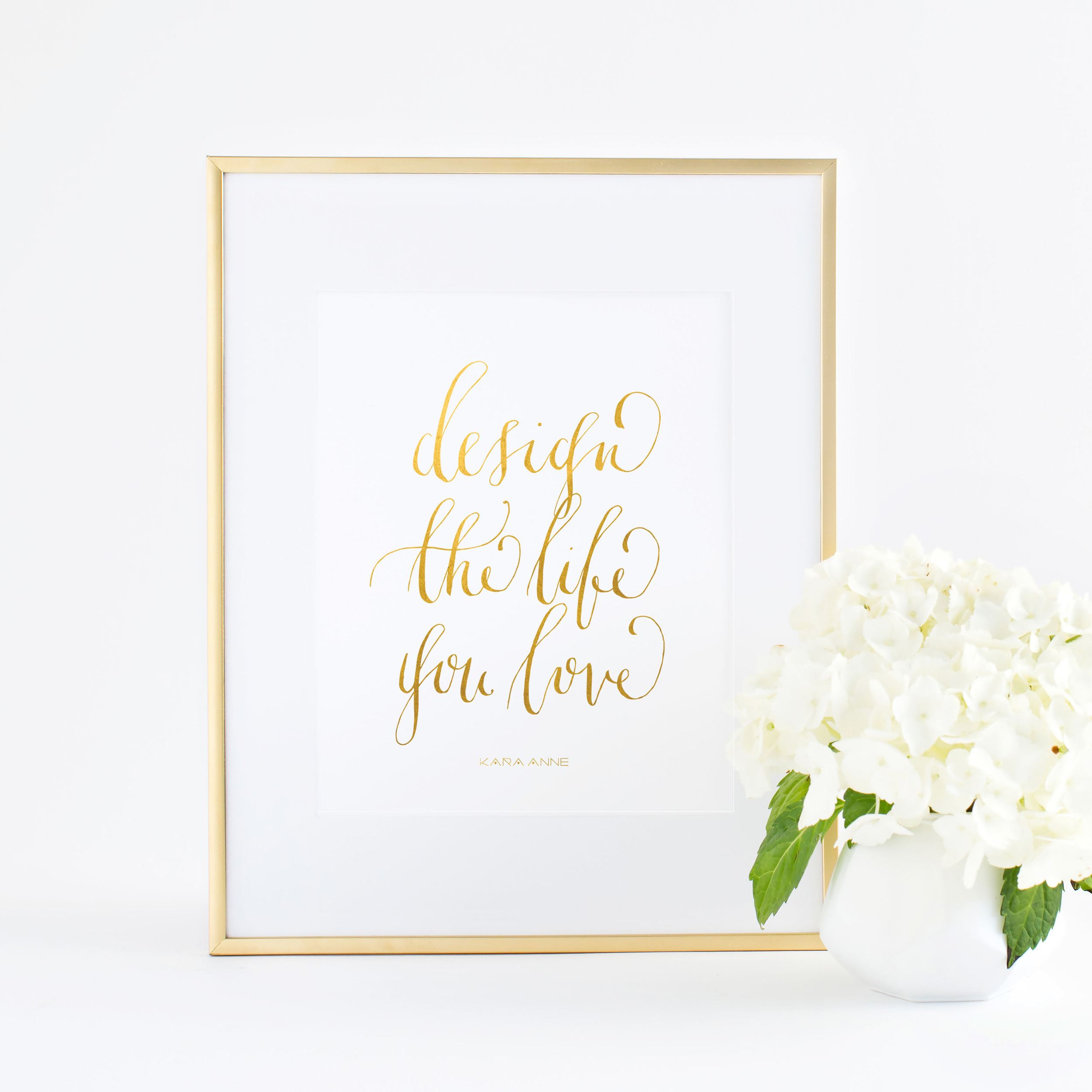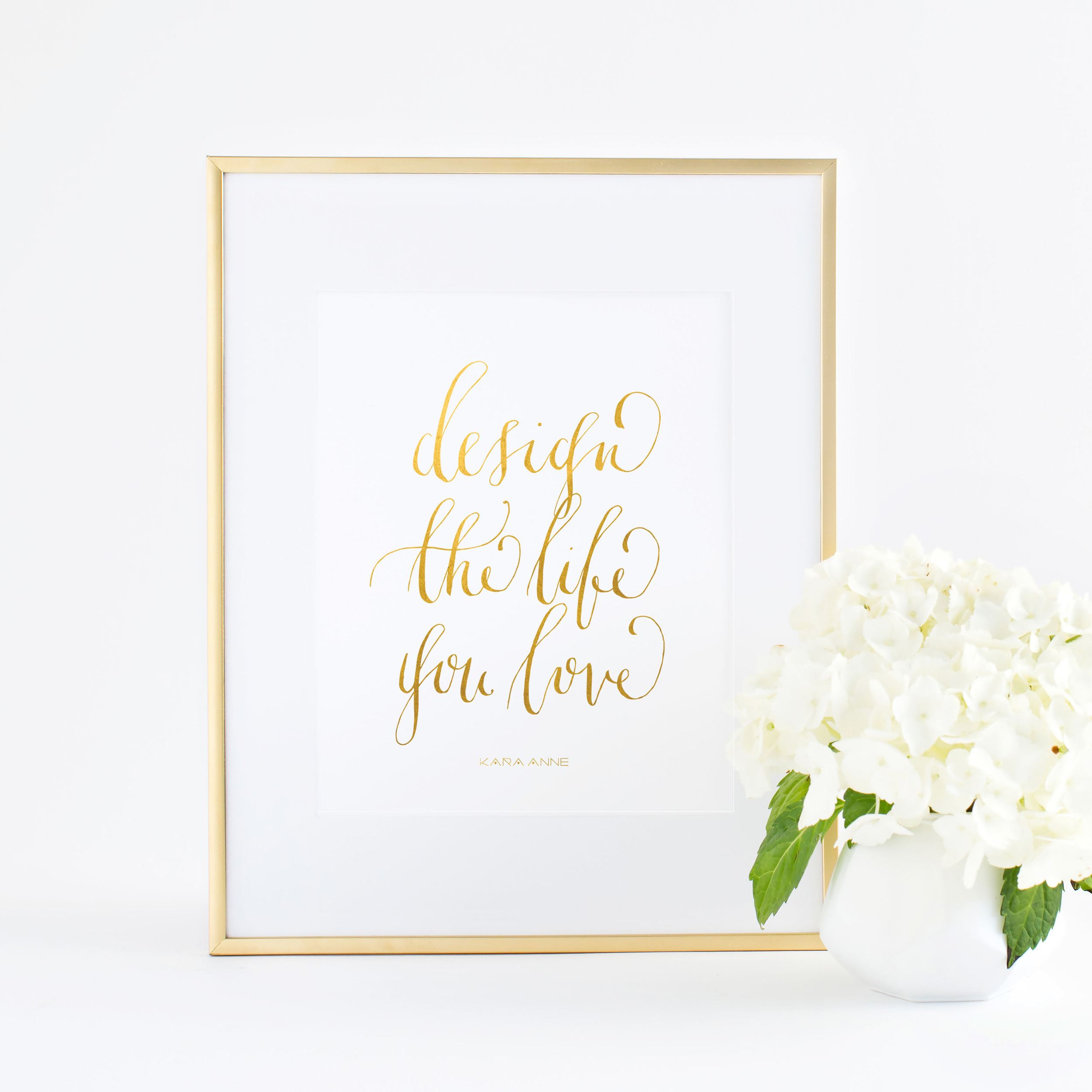 Design the Life You Love
Do you love style and design? Know a friend who does too? This is the perfect calligraphy print for your design studio or any wall in your house. Treat yourself and your friends with this pretty gold print!
Size / 8x10
Process / Gold Foil Letterpress
Our "Design the Life You Love" print is hand printed letterpress on bright premium white cardstock.